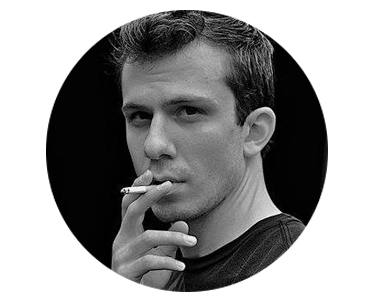 John Cameron is the original expository dance music journalist. Having written and edited for numerous print and online publications since 2010, he's effectively raised the bar on quality and journalistic integrity in the electronic music media.
While his body of work has steadily garnered him a growing reader base over the years, his 2016 investigative journalism pieces established him as one of contemporary electronic music's more influential voices.
Shortly after SFX Entertainment filed for chapter 11 bankruptcy, for instance, he penned a longform exposé detailing how the infamous EDM conglomerate mismanaged Beatport in the years following their 2013 acquisition of the online music marketplace. The following month, he published a piece that addressed SFX's controversial relationship with the event medicine company CrowdRX.
During his time as editorial director and general manager of Magnetic Magazine, he also published pieces exposing unsavory business practices at music festivals like HARD Summer, Moonrise Festival and Imagine Festival. While not an investigative piece in the strictest sense, his article on Hakkasan Nightclub informed his readers of how the worldwide 1MDB scandal affected the music world.
John Cameron's most impactful work to date is indisputably his work uncovering Staff Pro's alleged role in the the Coachella hiring fraud scandal. His second article on the subject brought to light such controversial topic matter that no publication would run it, so he published it as a post to his Facebook page that went viral in the days to follow.
Also known for his abrasive sense of humor, he hasn't spared the music industry's more benign villains from eloquent verbal lashings. For instance, he went "undercover" as a Dubai DJ and got an EDM Ghost Producer employee to agree to commit plagiarism for his final feature with Magnetic.
John Cameron is also an avid electronic music fan who attends and participates in events at the local level. As a journalist he finds all facets of dance culture worthy of documentation in their own right, but his heart beats in the underground. After the 2016 Oakland fire spurred a warehouse crackdown around the country, he made a Facebook post addressing the implications on after hours venues in his hometown of Denver, Colorado that got widely shared throughout the underground house and techno community.
John Cameron loves to talk about music with people from all walks of the scene. To find out how you can get some free face time with him, click the button below: